AT LAST it is coat season. Let's admire everyone's glorious winter wear.
Sandra Bullock
In full disclosure, both Sandy's coat and Anne Hathaway's — up next — are costumes from Ocean's Eight. That movie might be terrible, but these pea coats for women are gonna be GREAT.
Anne Hathaway
This is the best Anne has looked in AGES.
Laura Dern
Another AMAZING green coat.
Chloe Sevigny
This coat is really cute, and so is the Sev's dog.
Mandy Moore
I like the idea of Mandy Moore making a jacket out of a bath mat during her spare time.
Dame Judi Dench
Dame Judi looks foxy in womens suede jacket.
Gigi Hadid
This womens trench coat is fairly fabulous.
Kendall Jenner
I love this and I would wear this, even though I'd look like a total eccentric crackpot in it.
Julianne Moore
Julianne Moore, of course, has a classic camel-colored coat. Nothing goes better with her red hair.
Kelly Rowland
I enjoy how dramatic this is.
Karlie Kloss
This coat is really cute on her. (And I am worried that her legs are cold!)
Joanna Krupa
I feel like Gwen Stefani is irritated she didn't get to this first.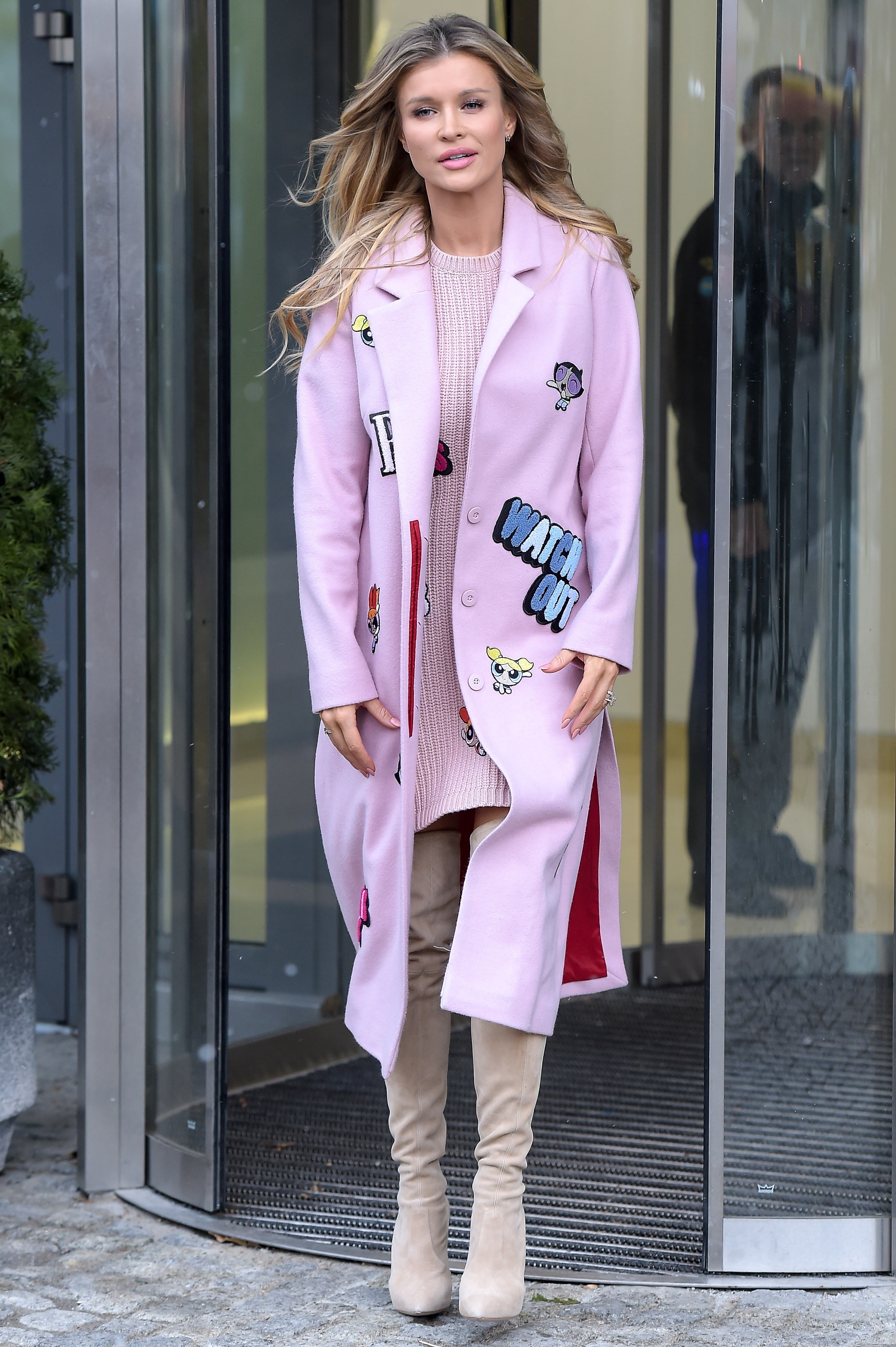 Lily-Rose Depp
Mostly, I just want to talk about this scarf. And the dog in the background.
Michelle Monaghan
This is CUTE. (And Informative Caption tells me that Michelle bought a windchime while out shopping, so…I mean, good for her?)
Bella Hadid
FUZZY! (She always looks like she just woke up and has no idea where she is.)
Kate Moss
Speaking of fuzzy.
Natalie Portman
This looks quite cozy and cuddlesome.
Emma Roberts
It was VERY chilly in LA this weekend — for LA, but legit coat weather — and I want to tell her to put on some tights.
Josephine Skriver
Josephine is a Victoria's Secret model, and she looks fantastic in this — I don't know if it's real fur or not, though.
Barbara Fialho
Fringe for the win!
Source: http://www.gofugyourself.com/